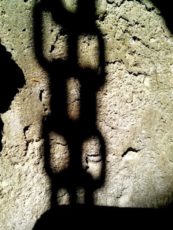 At high noon on Saturday August 27th 2016 I had the pleasure of speaking at the Midwest Peace & Liberty Fest. Here's the audio of that presentation.
Join CJ as he discusses:
The different types of antislavery groups in Antebellum America
The most radical part of the abolitionist spectrum, including the New England Non-Resistance Society, who were Christian anarchists in all but name
How the anarchistic abolitionists simply took the antislavery arguments to their logical conclusions; and how some Southern defenders of slavery understood this
The contributions of the 'extreme' abolitionists to the success of the movement
Lessons and parallels for anarchists today
Some Q&A
Support the Dangerous History Podcast via Patreon
The official DHP Amazon Wish List
Other ways to support the show
The Dangerous History Podcast is covered by a BipCot NoGov license; learn more at BipCot.org
The Dangerous History Podcast is a member of the Dark Myths Podcast Group & LRN.fm's podcast roster.
External Links
CJ's Picks (buy anything from Amazon via these affiliate links to help support the show at no additional cost to you