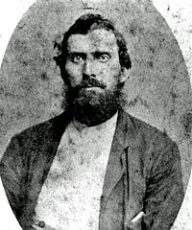 In this episode of the Dangerous History Podcast, we take a look at another film set in the American Civil War:  the 2016 film Free State of Jones, directed by Gary Ross and starring Matthew McConaughey. This film tells the story of Confederate deserter Newton Knight, who led an insurgent force composed of escaped slaves and Confederate deserters against the Confederacy in his area of Mississippi.
Join CJ as he discusses:
A synopsis of the film
Some discussion of its themes and historicity
CJ's take on the film, compared and contrasted with the professional critics' take
Support the Dangerous History Podcast via Patreon
CJ's official DHP Amazon Wish List
Other ways to support the show
The Dangerous History Podcast is covered by a BipCot NoGov license; learn more at BipCot.org
The Dangerous History Podcast is a member of the Dark Myths Podcast Group & LRN.fm's podcast roster.
Internal Links
External Links
CJ's Picks (Amazon affiliate links)