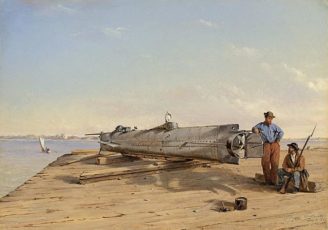 I've just published the 14th Patreon Bonus episode, just for those who support the Dangerous History podcast with a recurring contribution of $5 per month or more. In this bonus episode, I discuss and review the 1999 film The Hunley, about the Confederate submarine that in 1864 became the first submersible in history to successfully sink an enemy ship — just before the Hunley itself sank.
Not already a Patreon supporter of the DHP?
Become one today!
Support the Dangerous History Podcast via Patreon!
CJ's Picks (Amazon Affiliate Links)