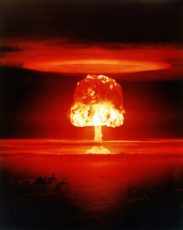 Encompassing a variety of musical genres & a variety of wars, here they are, CJ's favorite 25 antiwar songs.
Links below on the song titles are to CJ's favorite version that's available on Youtube of each song. Some are versions by the original artist, and some are covers that CJ actually likes a little better than the originals.
Join CJ as he discusses:
Or listen to them all in a row as a playlist (thanks to listener Jon for slapping that together.)
Support the Dangerous History Podcast via Patreon
CJ's official DHP Amazon Wish List
Other ways to support the show
The Dangerous History Podcast is covered by a BipCot NoGov license; learn more at BipCot.org
The Dangerous History Podcast is a member of the Dark Myths Podcast Group & LRN.fm's podcast roster.
Internal Links
CJ's Picks (Amazon affiliate links)