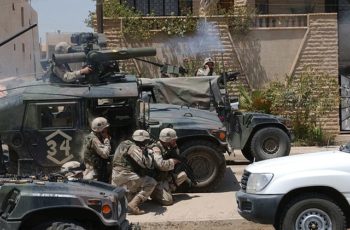 This is the second part of my conversation with BT, a US Army veteran of Iraq and Afghanistan, about his experiences. (Be sure to check out last episode – #155 – for part 1 of this if you've not already done so.)
Join CJ & BT as they discuss:
BT's first deployment to Iraq, including the conditions  in Mosul and surrounding areas where he was deployed and the shortcomings of his training relative to what he'd actually be dealing with
Problems unique to dealing with a counterinsurgency situation in an urban environment, including IEDs
Potential issues of friendly fire
Problematic thoughts and behaviors that BT noticed, both in himself and from observing others, that were caused by the stressful environment of operating in a war zone, especially one in which insurgents blended in with the civilian population
The different types of IEDs and vehicle bombs (VBIEDs), the US military's attempts to deal with these, and the back-and-forth race between makers of IEDs and designers of counter-measures
Support the Dangerous History Podcast via Patreon
CJ's official DHP Amazon Wish List
Other ways to support the show
The Dangerous History Podcast is covered by a BipCot NoGov license; learn more at BipCot.org
The Dangerous History Podcast is a member of the Dark Myths Podcast Collective& LRN.fm's podcast roster.
External Links
New DHP Feed Address: http://feeds.megaphone.fm/ADL8114804847
CJ's Picks: Amazon Affiliate Links