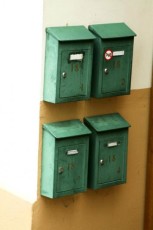 LOOOOOOOOOONG overdue for one of these, so here it is, and extra-plus-sized to compensate for lost time.
Join CJ as he shares & responds to messages from listeners on:
More thoughts on the historical evolution of Islam
Whether there's any instance in which CJ might consider voting
The electoral college
The Republic of Cospaia
Historical fiction novels
Safe haven countries in the event of World War 3?
Whether or not the mainstream may be right about things like economics and politics, and CJ & much of the audience of this podcast are crazy
Chris Kyle
Why are there so many different views on history?
Historical examples of anarchism (or something close to it) in practice
Thanks to Max, Penny, Ken, Jan, Kent, Jacob, Darko, Rainer, Rick, & Ary for their questions!
Support the Dangerous History Podcast via Patreon
The official DHP Amazon Wish List
Other ways to support the show
The Dangerous History Podcast is covered by a BipCot NoGov license; learn more at BipCot.org
The Dangerous History Podcast is a member of the Dark Myths Podcast Group & LRN.fm's podcast roster.
Internal Links
External Links
CJ's Picks (Amazon affiliate links)