Donate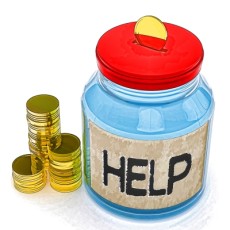 Waging a one-man guerrilla intellectual revolution ain't easy, and while CJ prides himself on doing a lot with a little, it ain't free, either.
If you enjoy this show, and want to see it continue and grow, please consider helping to support the show financially.
One way to help out financially by purchasing any items from Amazon.com by first going through the affiliate links found throughout on this website, including the one below:
Buy From Amazon & Help the Show
You can also order items for the show from the official Dangerous History Podcast Amazon Wish List
You can sign up to support the Dangerous History Podcast via Patreon — there you can pledge a set donation amount per episode.
You can also donate via the Paypal button or Bitcoin address below.
Thank you!
(Please note:  Donations to The Dangerous History Podcast are NOT tax-deductible, this is NOT a 501(c)3 or anything along those lines.)