Ep. 0073: Listener Emails #2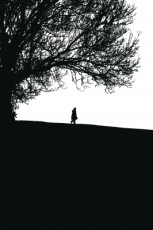 Podcast: Play in new window | Download
Subscribe: Apple Podcasts | Android | RSS | More
(First off:  Apologies in advance for the audio quality drop-off after about the first half-hour — had an equipment SNAFU but had to just go on with backup gear in order to get the episode recorded during the narrow window of time I had this week to do it!  I've got it solved for next episode, though.)
Once again we dip into the listener mailbag to discuss some thought-provoking email questions from DHP listeners.
Join Prof CJ as he discusses:
Advice to a high school senior about whether or not to go to college
How to deal with the prevalence of demonization towards Muslims and other groups that's becoming more prevalent in America currently
Whether nuclear weapons have actually made the world safer, and speculations on what might become of heavy-duty weaponry if a transition to a stateless society occurred
How to deal with a family member's staunchly statist significant other
How Americans should feel about their history, and whether or not America's best days are behind it
Thanks to Caitlyn, Brett, Jim, and Leo for their questions!
Become a patron of the Dangerous History Podcast on Patreon for as little as $1 per episode and get access to bonus episodes!
External Links
Prof CJ's Picks (buy anything from Amazon via these affiliate links to help support the show at no additional cost to you)

[photo "Silhouetted Figure and Tree" courtesy Simon Howden/freedigitalphotos.net]