Ep. 0121: Ravenous: A Dangerous History Movie Review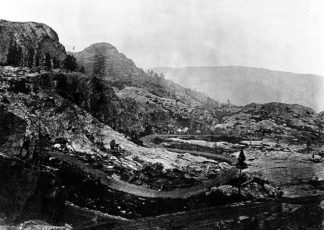 Podcast: Play in new window | Download
Subscribe: Apple Podcasts | Android | RSS | More
In the spirit of the season, in this episode CJ reviews the 1999 film Ravenous, a horror movie about cannibalism on the American frontier in the heyday of Manifest Destiny in the mid-nineteenth century.  This film was directed by Antonia Bird and stars Guy Pearce, Robert Carlyle, and Jeffrey Jones.
Join CJ as he discusses:
A few words about his recent experience of Hurricane Matthew
A synopsis of the movie, CJ's take on it, and some of the deeper themes in the film
Support the Dangerous History Podcast via Patreon
The official DHP Amazon Wish List
Other ways to support the show
The Dangerous History Podcast is covered by a BipCot NoGov license; learn more at BipCot.org
The Dangerous History Podcast is a member of the Dark Myths Podcast Group & LRN.fm's podcast roster.
CJ's Picks (Amazon affiliate links)