Ep. 0124: 2016 Election Day Special: The American Civil Religion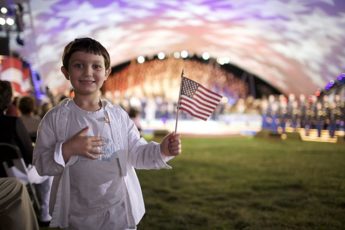 Podcast: Play in new window | Download
Subscribe: Apple Podcasts | Android | RSS | More
Ever get the sense that the government and politics in the United States is kinda cult-y? If so, CJ thinks your spidey sense is justifiably tingling, and what you're picking up on is the phenomenon known as the civil religion.
Join CJ as he discusses:
The concept of civil religion
The origins of the American civil religion, and a brief word on the scholarship on the concept
Some of the overtly religious elements that can be found in American government and politics, including: dogmas, rituals, sacred texts, holy places, sermons, sacrifices, sacred days, spells/mantras/incantations/prayers, music, sacred histories/narratives, temples, symbols/totems, priests, and saints
The ways in which people of different cultural and ideological predilections can — just like with conventional religion — interpret the civil religion in order to make it fit their preferences
How voting fits into this civil religion, and why CJ thinks a reasonable person should reject the civil religion — whether they are theists or not
Support the Dangerous History Podcast via Patreon
The official DHP Amazon Wish List
Other ways to support the show
The Dangerous History Podcast is covered by a BipCot NoGov license; learn more at BipCot.org
The Dangerous History Podcast is a member of the Dark Myths Podcast Group & LRN.fm's podcast roster.
External Links
CJ's Picks (Amazon affiliate links)