Ep. 0141: Draining the Swamp: The War on the Everglades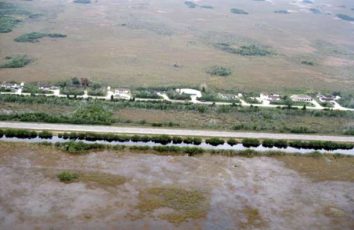 Have you been sad that there hasn't been a Dangerous History Podcast episode in a while? Well, here's a gigantic plus-sized one that's about 3x the size of the average DHP episode!
(Sorry about republishing this one multiple times, dealing with some tech issues…)
Join CJ as he discusses:
An overview of the original greater Everglades ecosystem as it existed up into the late-nineteenth century
Early American desires and plans to try to drain the Glades
The railroad and resort construction activities of Henry Flagler along Florida's Atlantic coast, which led to significant development in South Florida for the first time
The (mostly unsuccessful) attempt by private businessman Hamilton Disston to begin draining significant portions of Florida's wetlands
The renewed efforts by progressive/conservationist Floridians (such as governor Napoleon B. Broward) in the early 20th century to get the state government directly involved in 'reclamation' (ie, drainage) of the Glades
Increasing state and federal actions on controlling Lake Okeechobee & draining the Everglades in the 1920s and 30s
The full-on conquest of what remained of the Everglades by the US federal government, beginning in the late-1940s (ironically, at the exact time that the same government created the Everglades National Park)
The damaging impact of this project on the South Florida ecosystem
Support the Dangerous History Podcast via Patreon
Other ways to support the show
The Dangerous History Podcast is covered by a BipCot NoGov license; learn more at BipCot.org
The Dangerous History Podcast is a member of the Dark Myths Podcast Group & LRN.fm's podcast roster.
Internal Links
External Links
Current map of South Florida, including the Everglades Agricultural Area, Everglades National Park, Big Cypress National Preserve, etc.
Waters of Destiny (a 1950s Army Corps of Engineers propaganda film)
"Middle of the Road Policies Lead to Socialism" by Ludwig Von Mises (A great piece about how the problems caused by each government intervention in an economy tends to lead to ever greater interventions in an economy. CJ thinks an analogous logic is at work in increasing human interference with the Everglades — each intervention into the system's functioning created additional problems that in turn led to more interventions, until finally you end up with the central planning of a vast ecosystem.)
CJ's Picks: Amazon Affiliate Links