Ep. 0152: Discussing Mike Resnick's Santiago in the Dusty Den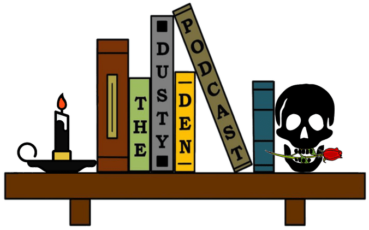 In this episode of the DHP, CJ talks to Joshua of The Dusty Den Podcast about the excellent scifi Space Western novel Santiago: A Myth of the Far Future by author Mike Resnick (first published in 1986), a great book with a cult following that deserves to be much better known, especially among libertarianish types.
Join CJ & Joshua as they discuss:
Why Westerns (and Western-tinged subgenres like the Space Westerns and certain types of horror films) resonate so strongly with people of libertarian leanings
Great anti-heroes such as Malcolm Reynolds, Han Solo, and Snake Plissken
The concept of myth & legend, and how Resnick features them in Santiago
A review/synopsis of the novel, including some discussions of historical parallels to the American Western frontier
The potentially liberating nature of staunch pessimism/realism, and how it can lead one to more effective unconventional resistance against oppressive Leviathans
Support the Dangerous History Podcast via Patreon
CJ's official DHP Amazon Wish List
Other ways to support the show
The Dangerous History Podcast is covered by a BipCot NoGov license; learn more at BipCot.org
The Dangerous History Podcast is a member of the Dark Myths Podcast Collective& LRN.fm's podcast roster.
External Links
CJ's Picks: Amazon Affiliate Links