On the road & semi-incommunicado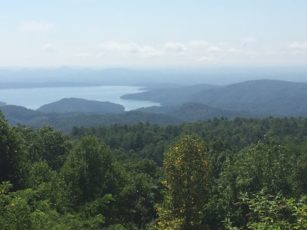 Hey Everybody,
Just wanted to let you know that I'm visiting family in the Carolina Mountains for the next week or so, so please don't expect any new episodes to come out during that time, and please don't hold it against me if I'm slower than usual to respond to emails, social media, etc.
I'm bringing a pile of research material with me to work on, but I won't be able to record anything until I get home.
But once I do get home, expect Rise of the Cane Kingdom (on the corporate welfare queens known as the Sugar Barons) & the Grunt's-Eye Perspective on the Not-So-Civil War to be made recorded & published relatively soon thereafter. (Both are shaping up to be massive episodes, BTW.)
Hope you all are having a good summer!
-CJ