Ep. 0046: 'The Strong Do What They Can…"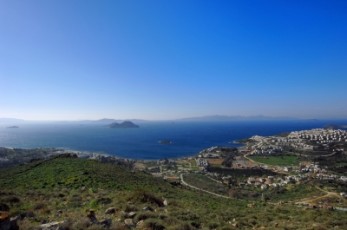 Podcast: Play in new window | Download
Subscribe: Apple Podcasts | Android | RSS | More
…and the weak suffer what they must.'  Here's a look at how Athens was warped by the Peloponnesian War against Sparta in the 400s BC, using two of the most famous sections of Thucydides' History of the Peloponnesian War.  In Prof CJ's opinion, war has a corrosive, de-civilizing effect on a people — even a people who ostensibly espouse humane values.  And the longer a war lasts, the more dramatic this effect becomes, until a people unabashedly proclaim that might makes right, that might is right.
Join Prof CJ as he discusses:
A very brief bit of background on this war & on Thucydides
Pericles' Funeral Oration
The so-called Melian Dialogue
The fate of Melos
Some thoughts on what these reveal, and examples from more modern history
Announcement:  The Dangerous History Podcast is now available on Stitcher.
("Aegean Islands Stock Photo" courtesy Suat Eman/freedigitalphotos.net)
Prof CJ's Picks (buy from Amazon via these links to help support the show at no additional cost to you)