Ep. 0074: The Western Way of War vs the Eastern Way of War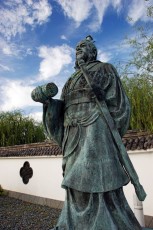 Podcast: Play in new window | Download
Subscribe: Apple Podcasts | Android | RSS | More
To begin laying some of the groundwork for the upcoming miniseries on the history of modern guerrilla and unconventional war, here's a discussion of two different paradigms of what war is supposed to be and how it is supposed to be fought.  One is the Western (or European) Way, which originated in Greece and from there filtered through the Romans to become the dominant paradigm among Westerners to this day. The other is the Eastern (or Asian) Way, which originated in China and from there filtered to other parts of the Asian world and beyond, and which forms the intellectual basis of much of modern guerrilla tactics and strategy.
Join Prof CJ as he discusses:
The origins of the Western Way and how it has evolved over the centuries
The origins of the Eastern Way and how it has evolved over the centuries
Why this matters to understanding the modern world in general, and the history of modern unconventional warfare in particular
Please consider becoming a Patreon patron of the DHP!  Pledge at least $1 per episode and you'll have access to monthly bonus episodes not available anywhere else.
Other ways to help out the show financially
Internal Links
External Links
Prof CJ's Picks (buy anything from Amazon via these links to help support the show at no additional cost to you)