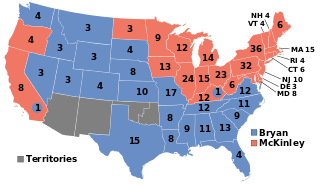 Join CJ as he discusses:
The latter Third Party System during the Gilded Age (c. 1870s-1890s)
The 1896 election, which ended the Third Party System & ushered in the Fourth
The characteristics of the Fourth Party System (1896-1932)
The Fifth Party System (1932-1968?1980? The present?)
The controversial Sixth Party system (which we may be in now)
The possible implications of the current freakshow — I mean, "election"
Support the Dangerous History Podcast via Patreon
The official DHP Amazon Wish List
Other ways to support the show
The Dangerous History Podcast is covered by a BipCot NoGov license; learn more at BipCot.org
The Dangerous History Podcast is a member of the Dark Myths Podcast Group & LRN.fm's podcast roster.
Internal Links
External Links
CJ's Picks (buy anything from Amazon via these affiliate links to help support the show at no additional cost to you