Ep. 0110: Twenty-One Key Concepts & Theories, Part 2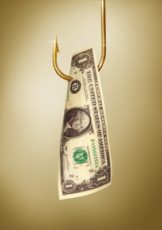 Podcast: Play in new window | Download
Subscribe: Apple Podcasts | Android | RSS | More
In this second part of "Twenty-One Key Concepts & Theories," we focus on seven concepts & theories related to economics.
Join CJ as he discusses:
8. Public Choice Theory
9. Regulatory Capture
10. Austrian Business Cycle Theory
11. The Broken Window Fallacy
12. Opportunity Costs
13. The Law of Diminishing Marginal Utility
14. The Sunk Costs Fallacy
Support the Dangerous History Podcast via Patreon
Other ways to support the show
The Dangerous History Podcast is covered by a BipCot NoGov license; learn more at BipCot.org
The Dangerous History Podcast is a member of the Dark Myths Podcast Group & LRN.fm's podcast roster.
Help LRN.FM's 2016 satellite fundraiser!
Internal Links
External Links
(pic of Dollar Hook courtesy scottchan via freedigitalphotos.net)
CJ's Picks (buy anything from Amazon via these affiliate links to help support the show at no additional cost to you