Ep. 0067: The New Counterculture?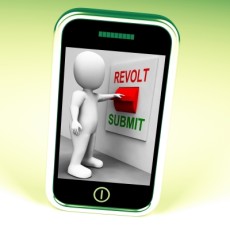 Podcast: Play in new window | Download
Subscribe: Apple Podcasts | Android | RSS | More
Is there a New Counterculture movement?  If so, what is it?  Can we define it, or at least describe it?  Might you be a part of it, even if in a small way, even if you don't realize it?
Join Prof CJ as he discusses:
Why cultural, artistic, and/or intellectual movements are often hard to identify without hindsight (either after they've fizzled out entirely, or at least jumped the shark)
What the Old Counterculture was, and its problems
Defining what the New Counterculture is (as CJ sees it) by describing a nonexistent, archetypal New Counterculturalist individual in terms of his or her age, religiosity, career, political views, lifestyle, etc.
CJ's take on the degree to which he himself (at least somewhat) fits the mold
Reasons why the New Counterculture has more potential to achieve lasting, positive change
(image Revolt Submit Switch Stock Photo courtesy Stuart Miles/freedigitalphotos.net)
Internal Links
Prof CJ's Picks (buy anything from Amazon via these links to help support the show at no additional cost to you)